Skip to Content
Corporate and Event Media Services
Visual media is a powerful way to enhance business advertising across channels, so partner with Open Door AV Entertainment Specialists in Sheboygan, WI, for commercials, training films, documentaries, and more for distribution on any communication channel your customers use. It's a powerful way to share your message and ensure it's remembered, all without the hassle of producing a video yourself. Call the professional team today to discuss your plans and get an estimate.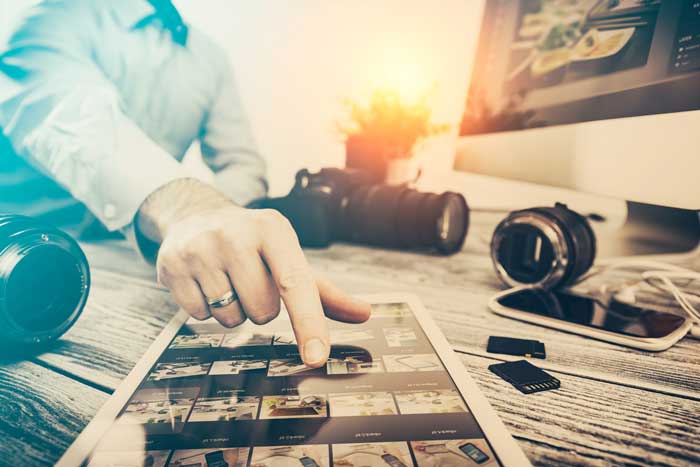 Planning a Video
Our team of expert photographers, videographers, editors, and specialists make the production cycle simple and manageable for you. Whether you want a partner to guide you through every step or simply need our equipment and crew for a certain part of the process, we can adapt to meet your needs.
All projects begin with pre-production. This includes script writing, development, storyboarding, and production management. We believe good planning is the most important part of any project in business and in video production.
Open Door AV Entertainment Specialists moves your project forward in the right direction with scripts and storyboards that bring things to life before shooting begins and saves time and money by focusing the actual filming requirements and avoiding reshoots. Our project management methods ensure that actual production aligns with the timeline and budget.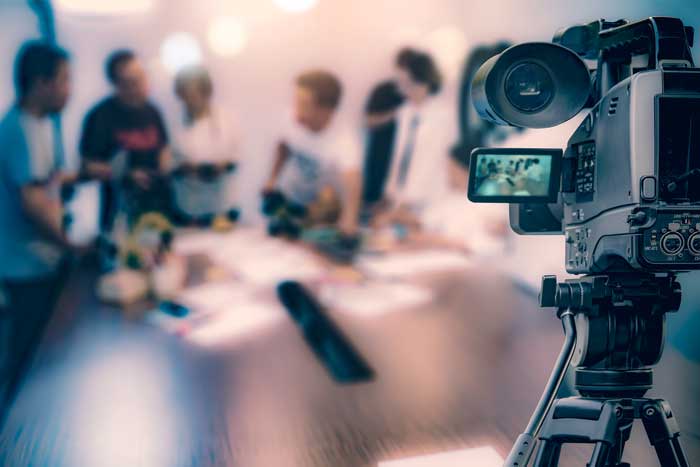 Capturing a Video
With planning complete, we capture all the footage, from studio shoots to live video to photography. To get a professional quality film, we go on-location with our state-of-the-art equipment to capture events and conduct interviews.
Using all the raw footage collected based on the pre-production storyboards, it's time for post-production editing. To clearly present your message with maximum impact, we selectively edit the information down in an exciting creative process to craft the final result made up of sound, animation, photographs, video media, and even packaging. Finally, we can help you distribute your message by mass-producing any project in CD, DVD, or Blu-ray format.
More Services
Local Broadcasts
Promote your product, service, or company through local and cable channels with the necessary professional quality footage to air on TV. We make our production experience available to you at the local level for an affordable price, changing preconceptions about the requirements of broadcast advertising. Contact us for:
Commercials
Video news releases
Infomercials
Music videos
New creative challenges
Other Multimedia Products
Open Door A/V Entertainment Specialists multimedia department in Sheboygan, WI, works with you from start to finish on auxiliary media materials, taking your visual communication goals from idea to final form. We offer integrated products that include cohesive branding and creative content for:
Sales and multimedia presentations
Marketing and advertising promotional materials
Corporate presentations and speaker support
Training presentations for intranet use
Repackaging Media
"Repackaging" is a term used when we take preexisting material the company already owns and turn it into fresh, animated, multilayered videos that promote a product, service, cause, or brand. Open Door AV Entertainment Specialists can use this method to quickly prepare your business for a presentation or trade show by including logos, photos, video, brochures, and any other multimedia sources.
Event Video and AV Support
Open Door A/V Entertainment Specialists is on call to manage the details of sound systems, lighting, projection, recording, and other audio-visual elements for your next corporate event. Enhance and focus on the substance of your sales seminar, training, or convention hassle-free thanks to our professional team. We'll coordinate:
Event introduction and event closer videos
News-style interviews and roll-ins
Event highlight videos
Training films
Corporate image and branding videos
Documentary-style storytelling
Our microphones, lights, sound systems, and other equipment are also available for rental.
Let Us Capture the Moment